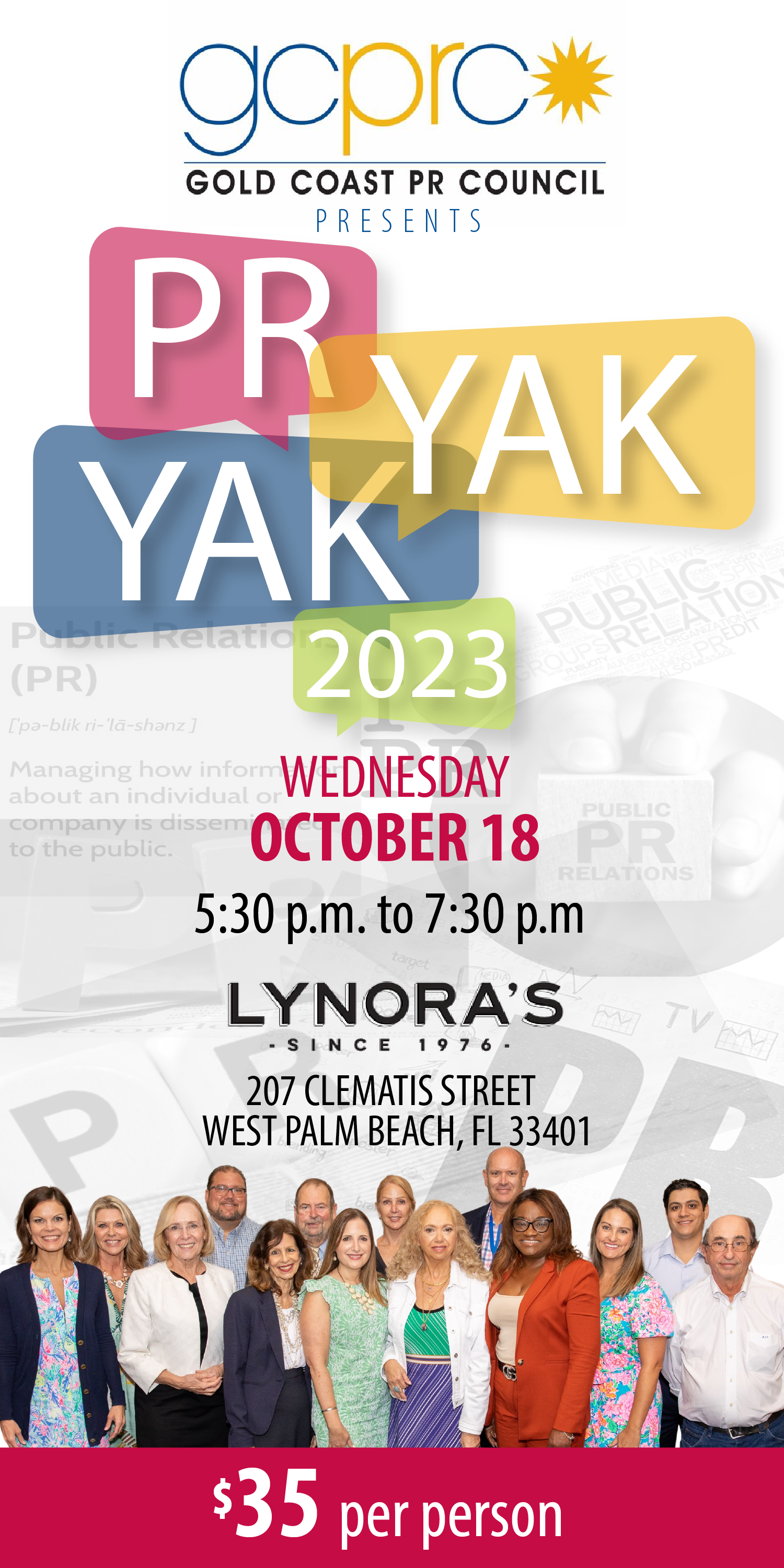 Presented by the Gold Coast PR Council!
Date: Wednesday, October 18
Time: 5:30 to 7:30 pm
Location: Lynora's – 207 Clematis Street, Downtown West Palm Beach
Guests will enjoy one free drink, an exciting raffle and incredible edibles!
Member & Non-Member Cost: $35 per person – Tickets may be purchased at the link below.